How to:
Fashion Inspiration:
Recipes:
Giveaways:
Hey friends! Happy Weekend! Is it just me, or did it feel like the weekend was never going to get here?! Fridays are usually my favorite day of the work week, but I got my first flat tire yesterday. Talk about an adventure! My weekend is dedicated to football and my two side hustles – blogging and events! I hope that your weekend is relaxing or exciting… depending on what you're going for!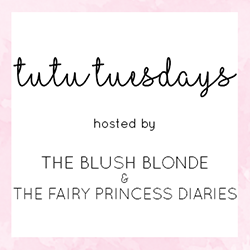 I have some really excited content planned for next week, and I can't wait! I'm also guest hosting the Tutu Tuesdays link up with The Blush Blonde and Fairy Princess Diaries. I'd love for you to join us! More info on that at the bottom of this post!
As always, I encourage you to leave your favorite links of the week in the comments or tweet them to me (@seersuckersass)!