With Valentine's Day right around the corner and feelings of admiration for sweethearts everywhere being proclaimed, I wanted to share a list of bloggers that I admire! I love blogging because the community of ladies is so sweet and encouraging! If you're looking for new bloggers to follow, be sure to check these amazing ladies out 🙂
Allie is such a genuine person, and that's why I adore her blog. She is always so sweet, and in a world where girls can be so mean, I am so thankful for people like her! She features the cutest little outfits and the yummiest recipes 🙂
I love Amanda's blog because I can really relate to her. Shes super sweet, hilarious, and a hustler – Pediatric Nurse Practitioner, Adjunct Faculty Member at USF, Spin Instructor, and Barre Instructor. Is there anything that she can't do? (If there is, she will write a funny post about it that will make you love her even more!)
I was fortunate to get to know Carly on Twitter, and I'm so thankful that I have! (Without her advice, I never would have splurged on Lululemon leggings, and I live in those babies!) I love that Carly is so down to earth and honest, and her life is so fun! Seriously, I want her day job.
Cristina of Cristina on Campus

Cristina describes herself as "a dorm room girl with designer taste," which I absolutely love. I admire that Cristina works so hard on her blog – she has a group of representatives, uses input from those reps for her posts, and continues to post relevant content. I always look forward to her posts!
If I was the betting type, I would bet that Katelyn is the sweetest person on Earth. I'm not kidding. Katelyn is always there to offer words of encouragement or prayer. She has amazing taste in music and is the reason that I, along with half of Twitter, know about Sam Hunt. Her positivity is contagious, and I am so excited to see what she will do next!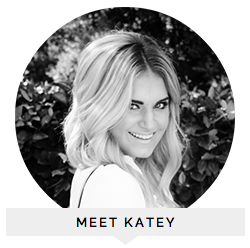 Katey of Chronicles of Frivolity
I'm obsessed with Katey; I want to be her best friend. Her outfits are always adorable, her hair is always teased, and she's always rocking an amazing lip color. I especially relate to her because she isn't shy about having an autoimmune disorder. As someone with a chronic illness, I'm always inspired when people are upfront about their struggle, but never let it hinder them. Kudos to Katey!
Not only is Kelly super sweet, but she is always dressed to the nines. Every time I visit Kelly's site, I get this wanderlust feeling that I need to travel to Chicago. She is always spreading good vibes and posting adorable photos of her doggy, Noodle!
I look forward to the day when Liz is my real life friend and not just my online friend. Y'all, she is one inspirational lady! She is lively, full of passion, and the light of Jesus shines through her. I love following her, reading her candid posts, and following her adoption journey. She is one of a kind.

I admire that Morgan sets her sights on something and goes after it fearlessly! I really wish that I was less afraid when it comes to taking risks that affect my future, but Morg puts herself out there.
Are there bloggers that you admire? Will you be checking out these lovely ladies?
Have a great weekend, y'all!
XX,
SS
Please note: I do not own any of the photos in this post. When creating this post, I used the "about me" photos that were posted at the time. Please remember to always give proper credit when using another blogger's pictures 🙂