It's no secret that I have extremely long hair. When I posted the above photo on Instagram, I was bombarded with questions about my hair care routine! The more my hair grows, the more I work to simplify the process. Here are the products that I can't live without!
Brushing:
I've tried a ton of brushes – cheap and expensive – but nothing has compared to The Wet Brush. My hair tangles so easily, but this brush is effective and painless when it comes to brushing them out. I also like that it is good to use on wet hair, because I've always read (aka read but not followed the rule) that you should always comb wet hair. I love this brush so much that I bought one for all of my friends for Christmas!
Shampoo & Conditioner:
I don't wash my hair every day… I just have too much of it to go through the whole process, and I've found my hair to be healthier and grow faster when I don't. I've played around with a lot of Organix products, but my favorites are the Biotin & Collagen Shampoo and the Biotin & Collagen Conditioner. I use a really generous amount of both shampoo and conditioner, and I've been so pleased that I don't have to deal with "build up" when I use these products.
Hair Mask:
I've used lots of different hair masks, but this one is by far my favorite. After shampooing, I brush and towel dry my hair, then run some of this goodness through it. I let it soak for about 15 minutes, and I'm always sad when I have to rinse it out because it smells so darn good! My hair is oily, so I usually like to dry my hair after using a deep conditioner or a hair mask. I use this once or twice a week.
Styling:
I try not to use many heat tools. My hair is naturally straight, and I think I straightened it a total of 2 times in 2014. My old faithful hair dryer went out on me in a fiery blaze (#terrifying), so I'm currently just using something my dad had lying around, and it works pretty well. For styling, I really like to use my Kiss InstaWave. I have used it constantly since receiving it! My favorite thing about it is that it doesn't make my arm tired. I had surgery around 4 years ago to have melanoma removed from my arm and my lymph nodes taken out of my arm pit, went through PT, the whole thing, but my arm still aches occasionally when I try to put too much effort into my hair. If I'm really craving classic curls, I'll use this Conair… It works really well!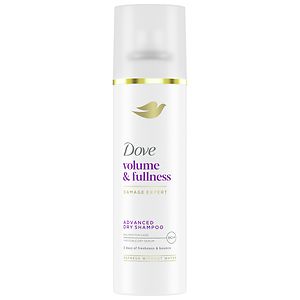 Other Products:
This dry shampoo is my favorite – cheap, easy, and available practically every where. It's great when your roots have a little grease or your hair is too flat for your liking!
A few more "Long Hair, Don't Care" Shots… Just because 😉
If you have any other questions about my hair care routine or products that I use, feel free to ask in the comments or shoot me an email at seersuckersass@gmail.com! Do you have any hair products that you think I should try? What's your hair care routine like?
XX,
SS
Please note – I received the Insta Natural Hair Mask and Kiss Instawave for free in exchange for reviews, which you can find here & here. However, this is not a sponsored post, and all opinions are honest and my own. The products have been so great that I have made them a part of my hair routine.