I am so thankful for a community of fashionable blogger friends. I know I can count on y'all for fashion inspiration, and now I'm in need of some fashion advice - I need y'all to help me choose my dress!
I'm going to a Gangster Gala put on by the Junior League, and I have no idea what to wear. I was dead set on this dress, but now I'm having second thoughts. I'd love to hear y'all's opinions, and there's even a little poll at the bottom you can participate in if you want to!
Moment of Truth - What do y'all think?!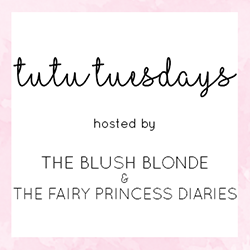 By the way, I'm so happy to be linking up with my friends
The Blush Blonde
&
The Fairy Princess Diaries
today for
Tutu Tuesday!
Whoop whoop!!
Happy Tuesday, my friends! Thanks for your help in determining which dress I should wear. I don't know what I would do without y'all!
Be sure to stop by tomorrow - I'm going to be sharing some details of my rebrand with y'all!
XX,
SS